LED Assembly Overview
PSL was among the first PCB assemblers to realise the massive potential of the LED market, and has rapidly become one of the industry's prime innovators in this field. Such has been the growth of this side of the business that we now have a dedicated 10,000 square foot LED manufacturing facility, within the larger footprint of our premises – which we like to refer to as LED World.
Here, we can build boards up to 1.6 metres in length; assembling on a range of materials from FR4 through to MPCB.
Our service also incorporates testing, final assembly, packing and dispatch. We can handle any LED package, and regularly invest in new technologies in order to continue to cope with the most demanding of specifications and maintain our position as market leaders.
Capabilities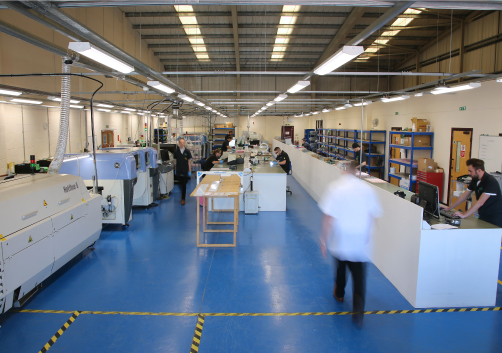 A Total Manufacturing Solution
Cost of ownership has become an important question in the minds of many of our customers. In an effort to reduce the overall cost of their products many of the companies that we deal with have come to question the rationale of running an internal manufacturing facility.
The equipment used in many of the leading edge manufacturing processes requires levels of expertise and support that, for customers with small to medium sized order books, becomes a severe drain on financial resources and a major driver of product costing.
To this end Printed Systems provides a Total Manufacturing Solution for many of our customers.
Given a prototype design we can provide a service that takes the product through pcb layout, initial manufacture and test, to preproduction trials and finally full production volumes.
This service includes materials management and design for manufacturing, as well as all aspects of product logistics from initial product shipment to refurbishment and spares provision.
Our customers know that once Printed Systems Limited takes ownership of their manufacturing process, they can rest easy in the knowledge that we will keep their end users totally satisfied.
Capabilities
We want to work with you
Let's Talk...