LED > FINAL ASSEMBLY
LED > FINAL ASSEMBLY
LED Final Assembly
LED Final Assembly
In many instances, assembly of the board is only part of the process. For many of our customers we also amalgamate the PCB assembly into higher levels of product. This may include wiring, cabling and mechanical assembly; the service for any and all of which we can and do provide.
Our ability to optimize this important part of the manufacturing process is due to our understanding of the finished product and, in turn, the end user.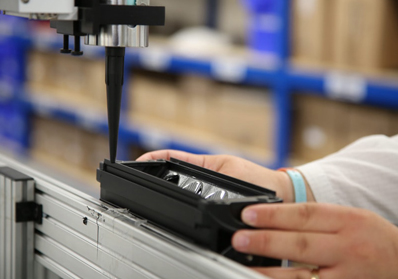 As part of the materials management process, PSL can supply ancilliary items such as cables, manuals and packaging to enable direct shipment from our facility to Point of Sale.
Each LED and each board is different, so we will work closely with our customers in order to design and deliver bespoke packing solutions to perfectly suit the product.