LED > DE-PANEL
LED > DE-PANEL
LED De-Panel
LED De-Panel
Boards can be supplied in panels or as singles, depending on customer requirement, and we are equally comfortable separating standard FR4 fibreglass boards or MPCB metal-clad boards.
As with all stages of the manufacturing process, handling is key – which is why PSL take care to ensure that panels are only ever handled by fully trained operators, with gloves, in order to avoid any contamination of individual LEDs.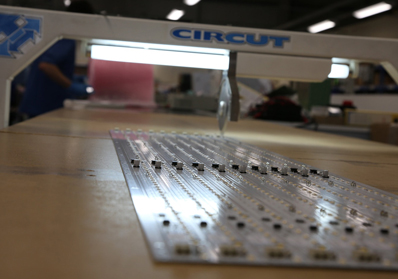 Only after completing the de-paneling process are the boards moved on to the testing stage.